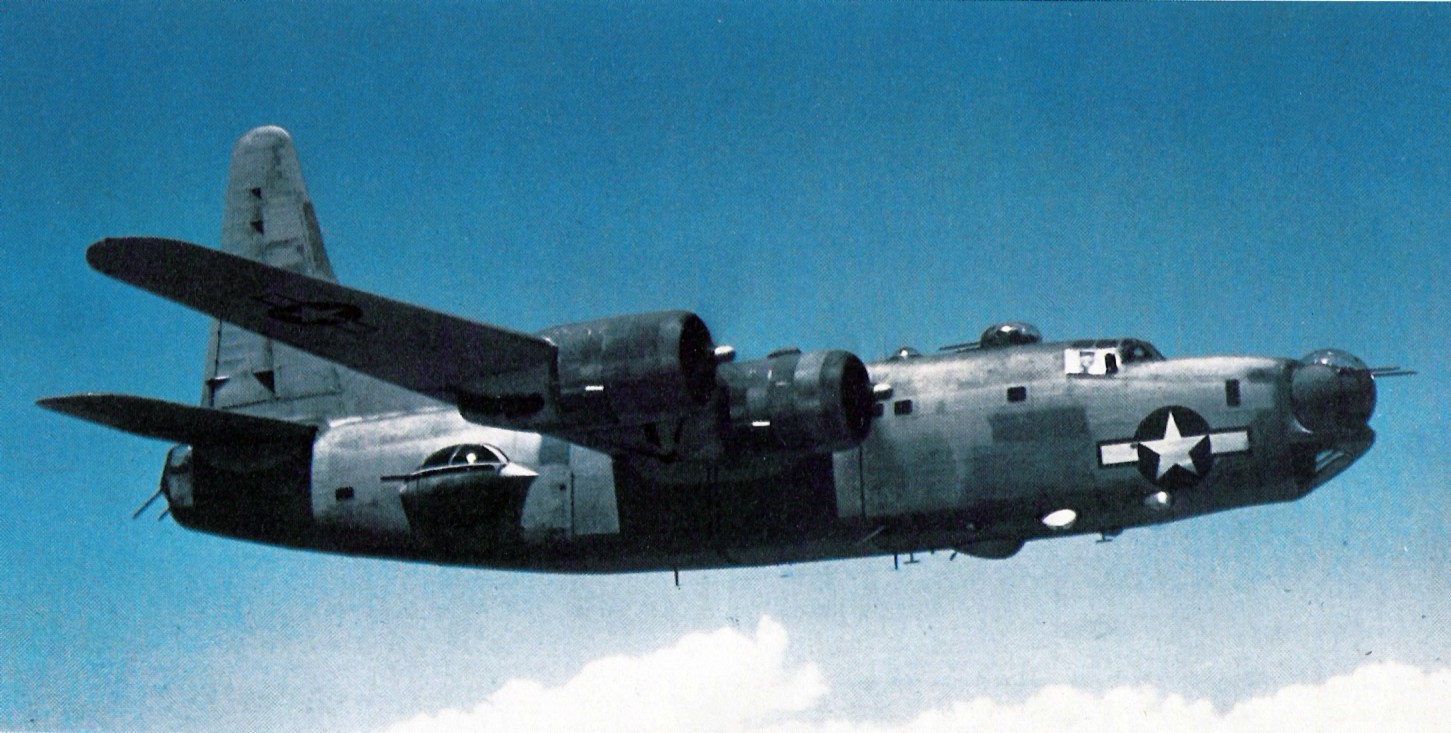 22 November 1944: At Lindbergh Field, San Diego, California, a brand new Consolidated Vultee PB4Y-2 Privateer, Bu. No. 59554, took off on its first test flight. A company crew of six men were aboard.
Shortly after takeoff at 12:20 p.m., the left outboard wing of the airplane separated. The airplane immediately went out of control and crashed near a residential area in Loma Portal, a short distance west of the airfield. The wing panel struck the roof of a house at 3121 Kingsley Street. All six crew members were killed. The house was occupied but there were no persons injured inside.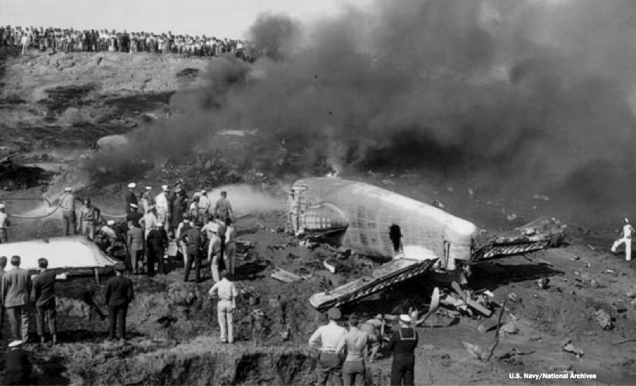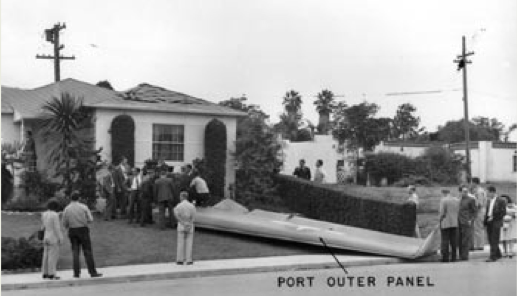 The wing section was recovered and the cause of the separation was quickly discovered. 98 of the 102 bolts which secured it to the inner wing section had never been installed. Two workers who were responsible for installing these missing bolts, and two inspectors who had signed off the work as having been properly completed, were fired.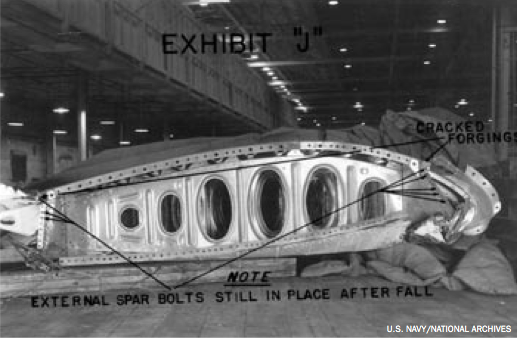 The Consolidated Vultee PB4Y-2 Privateer was a long range heavy bomber produced for the United States Navy during World War II for patrol, anti-shipping/anti-submarine and bombing missions against Japanese installations on the remote islands of the huge Pacific Ocean area. The Privateer was developed from the Consolidated B-24 Liberator (which was designated PB4Y-1 in U.S. Navy service).
The PB4Y-2 was normally operated by a combat crew of 11–13 men. It was 74 feet, 7 inches (22.733 meters) long with a wingspan of 110 feet (33.528 meters) and overall height of 30 feet, 1½ inches (9.182 meters). The bomber had an empty weight of 39,400 pounds (17,872 kilograms) and its maximum takeoff weight was 64,000 pounds (29,030 kilograms).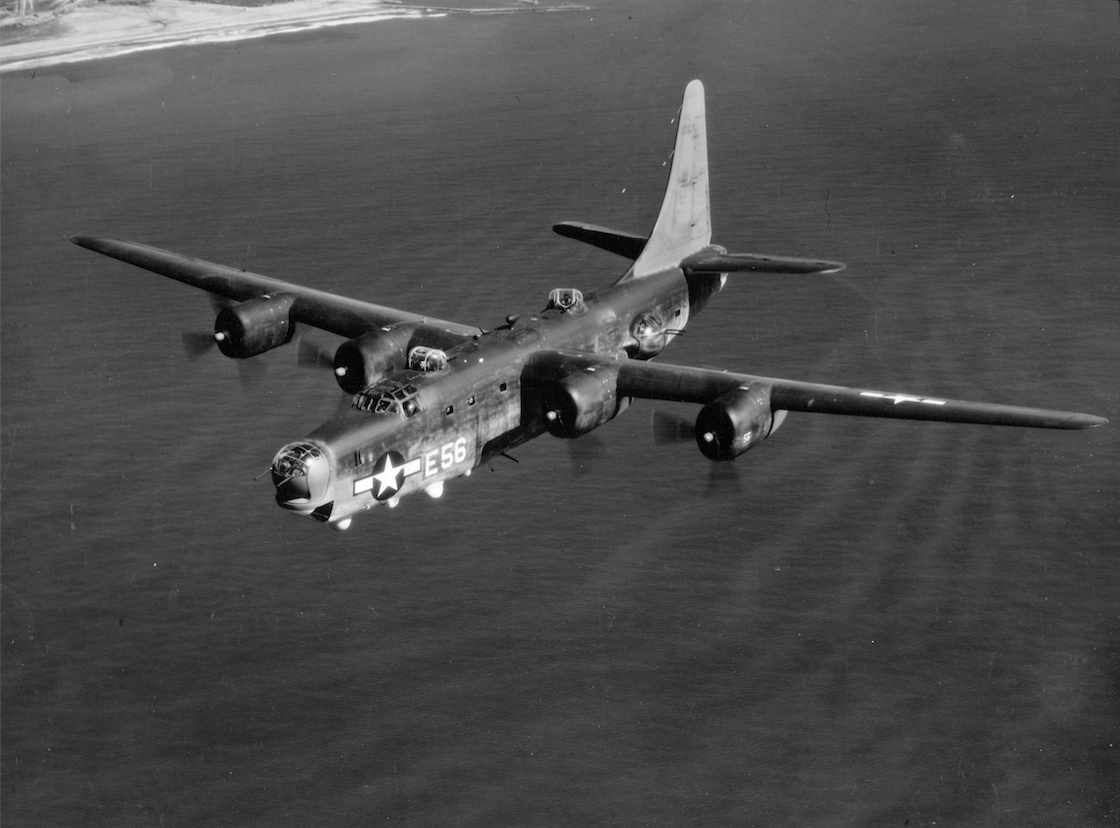 The PB4Y-2 was powered by four 1,829.39-cubic-inch-displacement (29.978 liter) air-cooled, supercharged Pratt & Whitney R-1830-94 two-row 14-cylinder radial engines. The turbosuperchargers installed on B-24s were deleted, as high altitude operation was not required by the Navy. The R-1830-94 had a Normal Power rating of 1,100 horsepower at 2,600 r.p.m. to 7,500 feet (2,286 meters), and 1,000 horsepower at 2,600 r.p.m., at 14,700 feet (4,481 meters). The Military Power rating was 1,350 horsepower at 2,800 r.p.m. to 2,000 feet (610 meters), and 1,100 r.p.m. at 2,800 r.p.m. to 13,750 feet (4,191 meters). The engines drove three-bladed Hamilton Standard propellers through a 16:9 gear reduction. The R-1830-94 was 4 feet, 0.40 inches (1.229 meters) in diameter, 4 feet, 11.63 inches (1.515 meters) long and weighed 1,573 pounds (714 kilograms).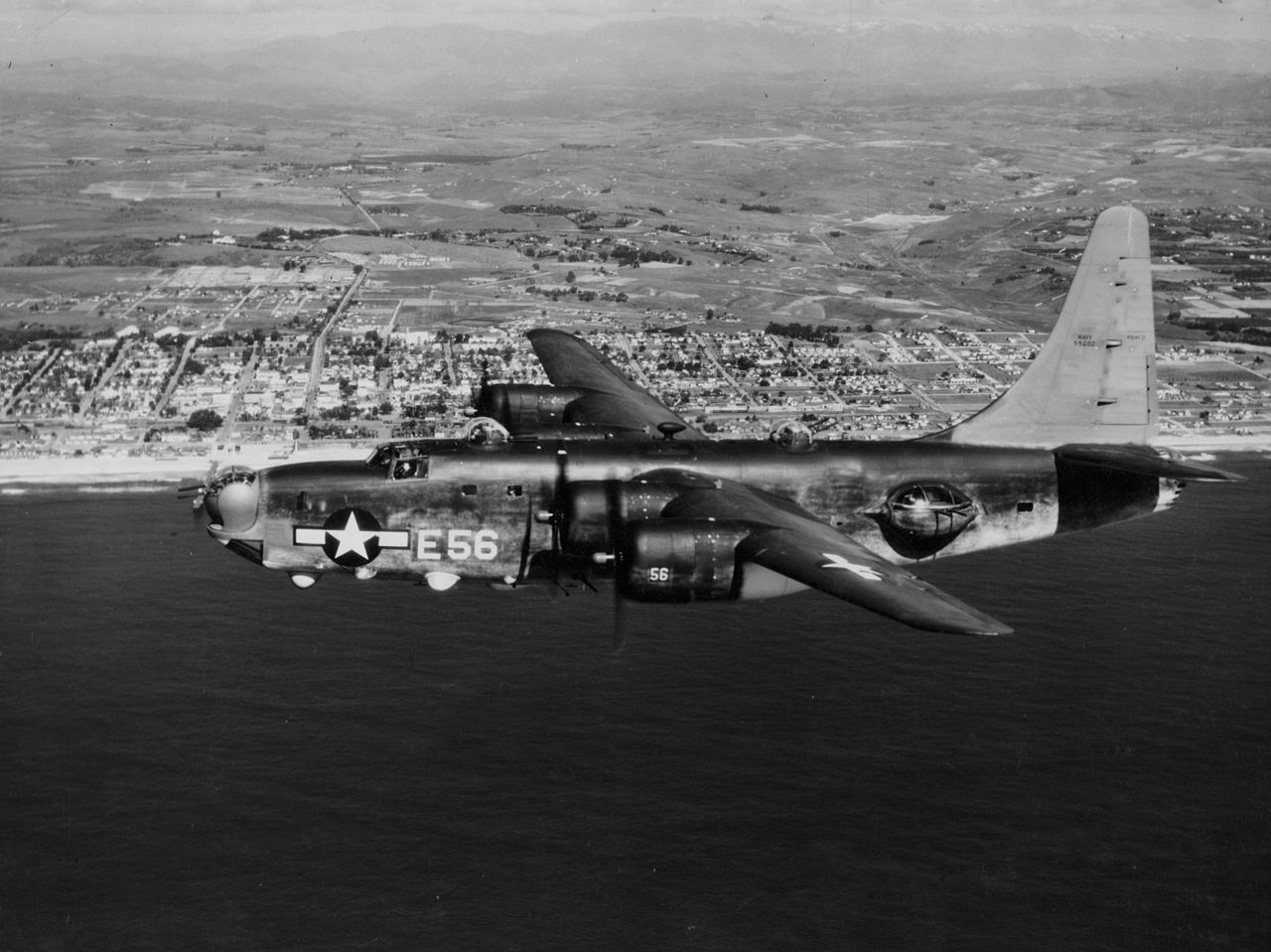 The PB4Y-2 Privateer had a cruise speed of 158 miles per hour (254 kilometers per hour) and a maximum speed of 249 miles per hour (401 kilometers per hour) at 12,000 feet (3,658 meters). Its service ceiling was 18,300 feet (5,579 meters) and maximum range of 2,900 miles (4,667 kilometers).
Defensive armament for the Privateer consisted of twelve .50-caliber Browning M2 machine guns mounted in six powered turrets. The maximum bomb load was 8,000 pounds (3,629 kilograms).
The most distinctive visual difference between the B-24/PB4Y-1 Liberator and the PB4Y-2 Privateer is the substitution of a single tall vertical fin for the two outboard oval-shaped fins and rudders of the earlier design. Those two fins blocked the view of gunners as they scanned the skies and oceans. Testing by Ford, the major producer of B-24 Liberators, found that a single large vertical fin also provided better stability. A second identifying characteristic of the Privateer are the gun turrets. A large, spherical, Erco ball turret was installed in place of the B-24's Emerson turret at the nose. Two Martin turrets were placed on top of the fuselage rather than one on the B-24. Two teardrop-shaped Erco power turrets replaced the open waist gun positions of the Liberator and because they could converge directly under the bomber, eliminated the need for a belly-mounted ball turret.
739 PB4Y-2 Privateers were accepted by the U.S. Navy in 1944–1945. Bu. No. 59544 was deleted from the production contract and payment for that airplane was deducted from the total paid to Consolidated. The Privateers remained in service with the U.S. Navy until 1954 and with the United States Coast Guard until 1958. Five remain airworthy today.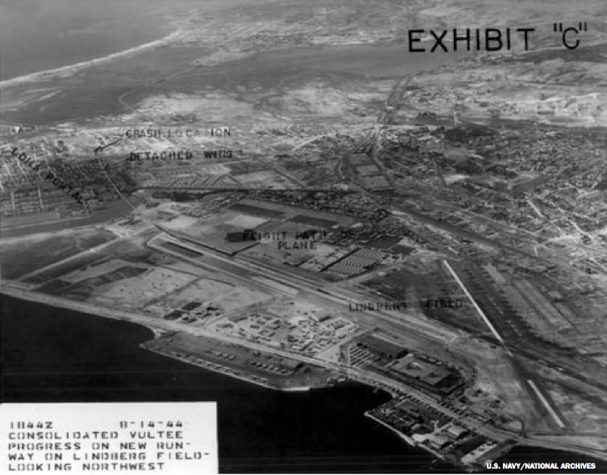 © 2016, Bryan R. Swopes
The post 22 November 1944 appeared first on This Day in Aviation.
Source: This Day in Aviation