28 June 1937: Leg 27. Koepang, Timor, Dutch East Indies to Darwin, Northern Territory, Australia.
"We crossed the Timor Sea from Koepang, on Timor Island, in three hours and twenty-nine minutes against strong head winds. We flew over fleecy clouds at a height of 7,000 feet. . .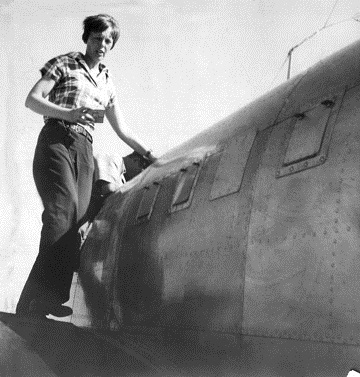 "The country of this northern coast of Australia is very different from that surrounding Koepang. There jagged mountains rose against the dawn, while here, as far as one could see, were endless trees on an endless plain. The airport is good and very easy to find. We were pounced upon by a doctor as we rolled to a stop, and thereupon were examined thoroughly for tropical diseases. No one could approach us or the airplane until we had passed muster. If this work is done at all it should be thorough, and I approved the methods, although the formalities delayed refueling operations. The customs officials had to clear the Electra as if she were an ocean-going vessel, but that was done with much dispatch. Inasmuch as we had little in the plane but spare parts, fuel and oil, the process was simplified. At Darwin, by the way, we left the parachutes we had carried that far, to be shipped home. A parachute would not help over the Pacific." —Amelia Earhart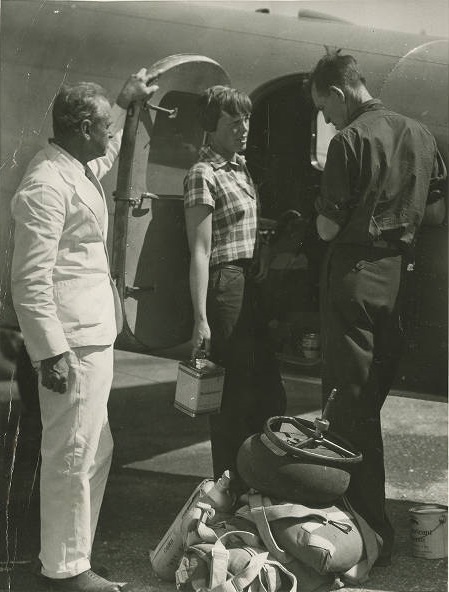 © 2015, Bryan R. Swopes
The post 28 June 1937 appeared first on This Day in Aviation.
Source: This Day in Aviation