7 September 1997: At 10:18 a.m., Lockheed Martin Aeronautics Company Chief Test Pilot Alfred P. "Paul" Metz took off from Dobbins Air Reserve Base, Marietta, Georgia, flying the first F-22A Block 1 Engineering and Manufacturing Development Prototype, c/n 4001, call sign "Raptor 01." The new air superiority "stealth" fighter flew for just under one hour, reaching an altitude of 20,000 feet (6,096 meters). Metz was accompanied by two F-16 chase planes.
Previously employed by Northrop Aircraft, in 1990, Paul Metz had also made the first flight of the Raptor's rival, the YF-23A Advanced Tactical Fighter prototype. Metz entered the U.S. Air Force in 1968 and flew 68 combat missions during the Vietnam War as a pilot of the Republic F-105G Thunderchief ("Wild Weasel"). He was twice awarded the Distinguished Flying Cross. He graduated from the Air Force Test Pilot School at Edwards Air Force Base, California, in 1976, and remained at Edwards for the next two years. He was assigned as an instructor at the U.S. Navy Test Pilot School at NATC Patuxent River, Maryland, in 1978. Metz left the air Force in 1980 and joined Northrop Aircraft as an engineering test pilot. He became Northrop's chief test pilot in 1985. After flying as an engineering test pilot for the B-2 stealth bomber, Paul Metz joined Lockheed Martin's F-22 program in 1992.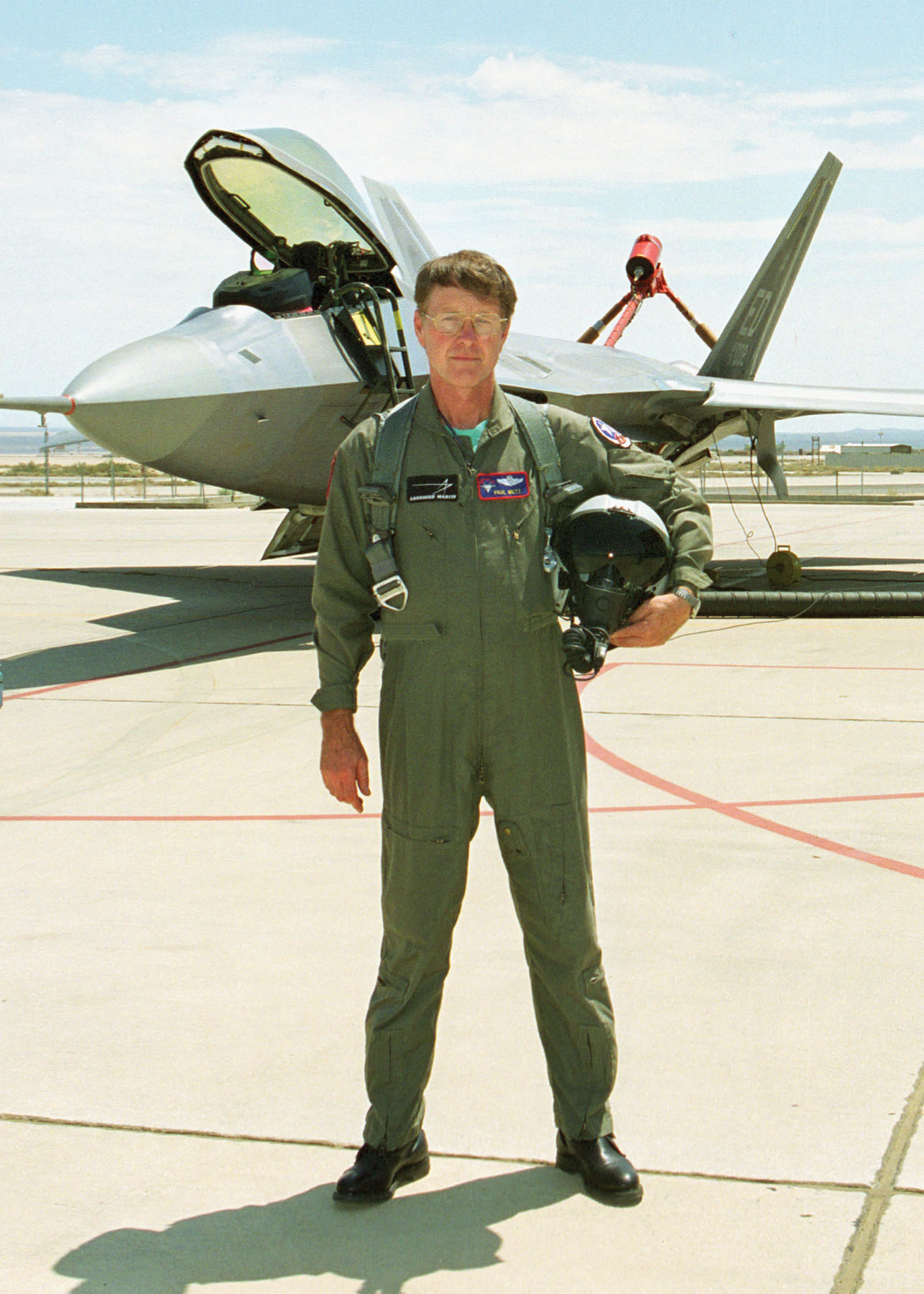 Paul Metz continued testing thw F-22A for four years before joining the F-35 Joint Strike Fighter program. He was appointed Vice President for Flight Test. He retired in 2006.
The Lockheed Martin F-22A Raptor is a single-seat, twin-engine fighter designed with stealth technology. It is 62 feet, 1 inch (18.923 meters) long with a wingspan of 44 feet, 6 inches (13.564 meters) and height of 16 feet, 8 inches (5.080 meters). The fighter has an empty weight of 43,340 pounds (19,659 kilograms) and a maximum takeoff weight of 83,500 pounds (37,875 kilograms). The F-22 is powered by two Pratt and Whitney F119-PW-100 afterburning turbofan engines which incorporate thrust vectoring exhaust nozzles to enhance the fighter's maneuverability.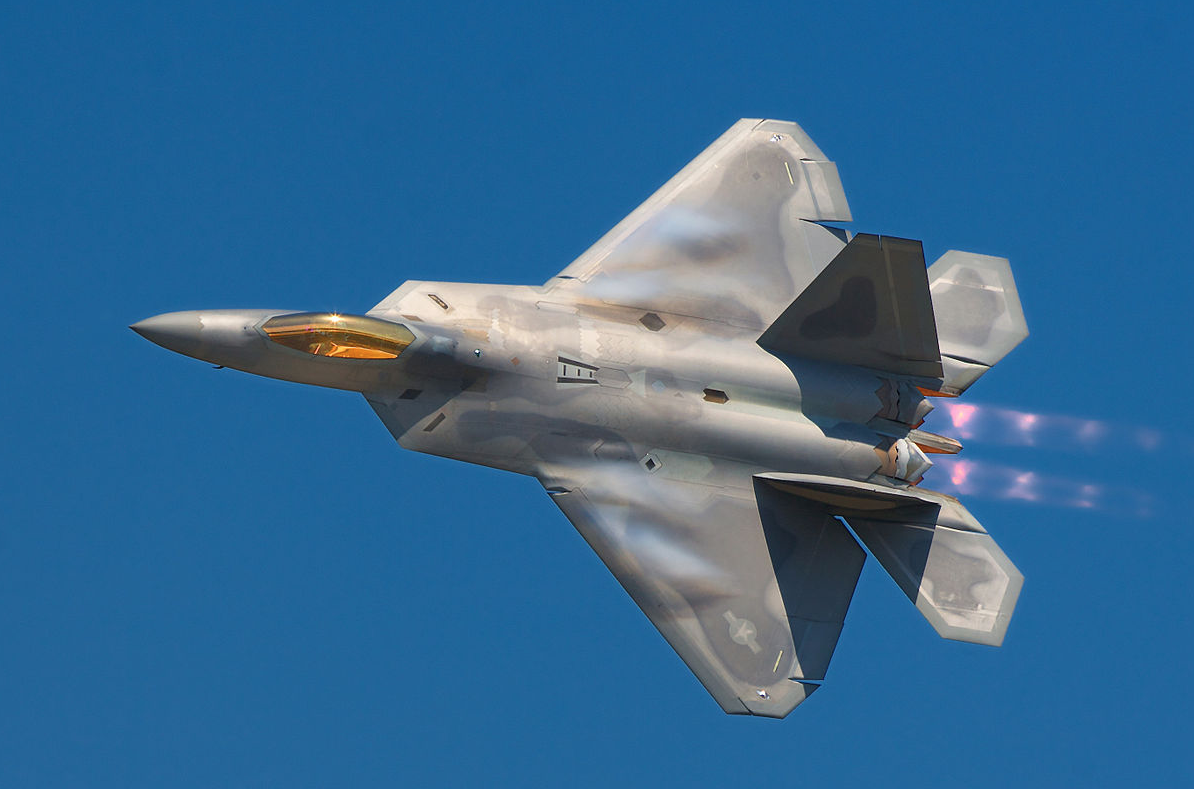 The F-22A can cruise at Mach 1.82 and has a maximum speed of Mach 2.25. Its service ceiling is greater than 65,000 feet (19,812 meters) and the combat radius is 470 miles (756 kilometers).
The fighter is armed with a 20 mm M61A2 Vulcan 6-barrel cannon with 480 rounds of ammunition, and can carry AIM-9 Sidewinder and AIM-120 AMRAAM air-to-air missiles. The F-22 can also be configured for ground attack.
The F-22A entered service with the U.S. Air Force in 2003, with "initial operational capability" achieved in 2005. Including flight test aircraft, 195 F-22s were produced before the program prematurely ended in 2012.
In 2000, 91-4001 was removed from flight status and used to test battle damage survivability.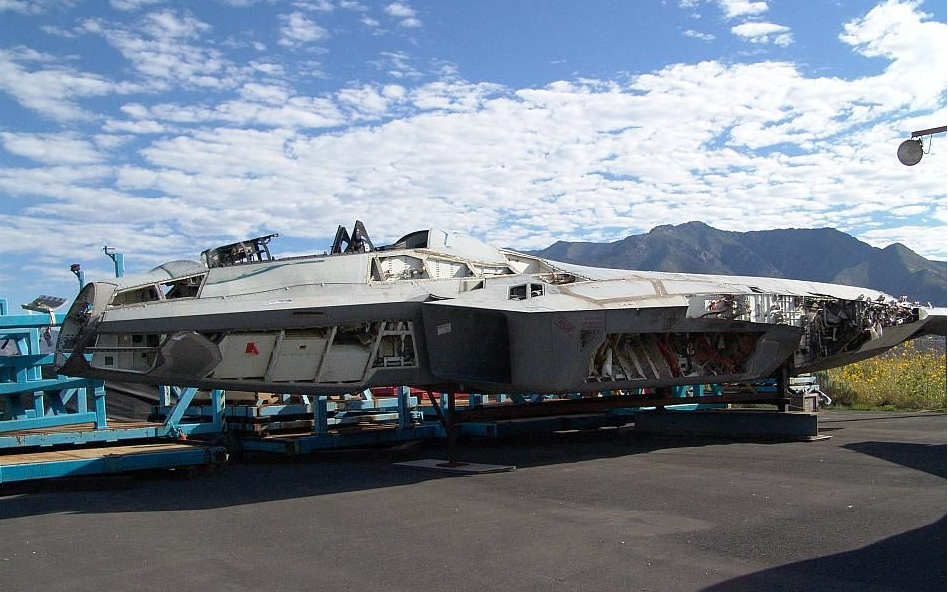 © 2015, Bryan R. Swopes
The post 7 September 1997 appeared first on This Day in Aviation.
Source: This Day In Aviation